Hello NGSolve users,
I have a problem simulating the heat transport through my model of a stirling engine, which is a solid composed of different materials.
I modeled the geometry in FreeCad, exported the .step file, created a mesh using GMSH and used the mesh in the NGSolve script using ReadGmsh().
I added the .step, .geo and .msh files as well as the simulation script in the attachements.
In my Simulation, the lower surface is set to a constant temperature higher than the initial temperature, such that the body is heating up from below. The problem is, that there are some artefacts in the temperature field, and i struggle to find out whether the mesh file is corrupted or the python script is faulty (I think i already checked the second option using another geometry and mesh file). The temperature looks like this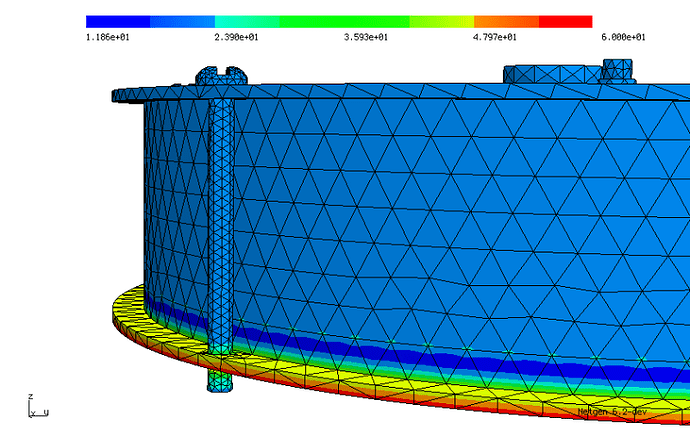 and thus illogical to me.
I would be very grateful if someone could take a look at my code and give me a hint.
Kind regards and thanks in advance
Lukas
Attachment: StirlingEngine_2020-07-20-2.zip