Hi all,
Due to the ongoing situation regarding Covid19 we will not be able to hold this years User Meeting in Portland and postpone it to 2021.
In an attempt to make up for this loss we decided to move the NGSolve Sessions we held at the TU Wien in the last months to the virtual space and invite others to participate in them as well. We will also upload the sessions afterwards to our YouTube channel so that everyone has access and can rewatch them.
We have had the first of these sessions today and the material is uploaded on the channel already: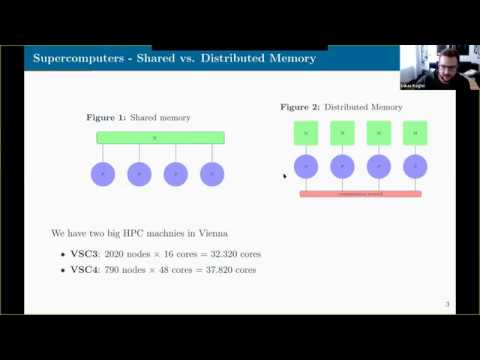 Thanks to Lukas for the very nice introduction to MPI computing with NGSolve!
If you have questions feel free to ask them in the channel or here in the forum.
If you want to participate in further sessions just say so in this topic and we will include the email address you registered here with into our invitation list.
Also if you have topics of interest you want us to discuss in one of the future sessions let us know here. We will try to include them.
We would also like to get to know our community better, so it would be nice if you could include a short description of your field of research/application and how you use NGSolve.
Best wishes and stay healthy,
Christopher